What's Your Excuse?
What's Your Excuse?
Are you putting off doing what you really want to do

because you're afraid
something is not yet good enough?
Your product needs improvement
You don't have adequate training
Your technique needs improvement
Youre afraid you will be criticized
Your system is not fully in place
Your health could be better
Your finances are falling short
You don't have a good enough ….
YOU are not good enough
Does any of this sound hauntingly familiar?  Well, you are certainly not alone.  Every day we are confronted with success stories, media that looks so well prepared and implemented, and people who seem to have easily gone from rags to riches.
Don't be fooled by appearances.  All that glitters is not gold.  Most people, no matter how successful they appear to be at the current moment, had to start somewhere.  If you don't begin, you can't fail.  But you also cannot succeed.
I had a direct experience of this when I created my Kindle books.  I had joined a book group online and very soon received critical comments.  The images did not have good resolution.  The text was not organized well.  So — I went to Fiverr.com and for only $5 each, I had the covers revised.  Then a colleague offered to help to reformat the internal pages and voila!  The problems were fixed.  But if I had never put the Kindle books online, even in less than perfect format, I never would have gotten them fixed.
Today I had the pleasure of speaking with a man, Maxwell Ivey,
who has lived an inspirational life.  Born with perfect vision, his visual decline started at around age 4 or 5.  His parents noticed he was falling more and brought him to see a specialist who revealed that Maxwell Ivey had an incurable disease, retinitis pigmentosa.  His vision gradually declined until age 12-13, remained constant for several years and rapidly declined during his college years.  At this point he has some light perception but barely any vision.  He is legally blind.
His parents and relatives owned traveling carnival businesses so he was familiar, from a very young age, with doing whatever had to be done to make sure the carnival opens and the rides are working.  No excuses were allowed.  People wanted to enjoy the carnival and he and his family had to discover creative solutions to handle any problems that arose?  In his words, he developed a PhD in hustle and bustle!
His life drastically changed 12 years ago when his father, his best friend, hero, mentor and coach, passed away.  He and his brothers kept the carnival going for several years but gradually had to let it go.  That's when Maxwell went online, taught himself how to create a web site and started selling new and used carnival equipment.   The loss of his dad took a big toll on him and he gradually began to gain weight.  An embarrassing incident in a hotel room when he actually wet his bed, sent him to see a doctor and discover he had serious sleep apnea, borderline diabetes, and needed to change his eating and lifestyle habits.
The doctor urged him to attend a lecture about gastric bypass surgery.  He discovered that this surgery shrinks the stomach but was not just a quick fix since the stomach could expand again if not treated properly.  He learned that he would have to maintain a healthy  lifestyle for the rest of his life, and that the medical team would remain supportive to help him indefinitely.  Before the surgery, he had already lost 81 pounds.  After the surgery, over 1 1/2 years, he lost an additional 170 pounds.
A friend suggested that he could help others who are struggling in life.  So, Maxwell Ivey created his web site TheBlindBlogger.net and he wrote his first book.
Maxwell Ivey's syndicated radio show is a true inspiration, What's Your Excuse?  With blindness, obesity. loss of his father's business and severe health problems, he was able to keep taking small steps to learn what he needed to learn to create his web site and share his healing message with the world.  He also hosts a group coaching community called Big Dreams Start with Small Steps.  Find out more at his web site or send him an email at JustAsk at The BlindBlogger.net.
In the meantime ….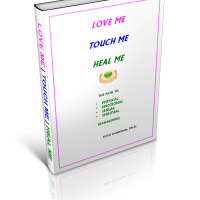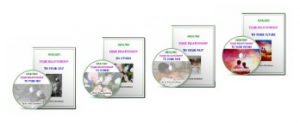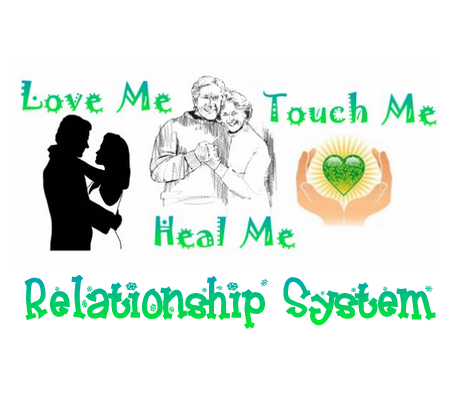 Warmly,