Happily Aging in Marriage – What's the Secret?
What Makes Love a Lasting Joy?
Have you ever wondered why some couples make through the years
of their lives together and continue  to smile and enjoy each other's
company?  Do you  think, perhaps, they are just lucky or they just
happened to choose the right partner?
Research indicates that it may be "…the troughs — those ordinary
shared times, rather than the peaks  of brief excitement, that
matter most, when you  review what successful partnership is,
after age 50.
The key word here is "partnership" and another  key word is
"attitude".  With an attitude combining  love, acceptance and
teamwork, remembering what  brought you together and sharing
simple quiet time  together, you may without much difficulty create
that type of lasting love that many older couples share.
I found this informative article at the IrishExaminer.com.
Ageing with attitude: The secrets to a successful marriage
by Margaret Jennings
The secret to a strong marriage lies not in the stand-out  holidays
or presents, but enjoying one another every day,  writes
Margaret Jennings.
SO how's your marriage going, now that you are together
for a couple of decades?
According to a survey earlier this month of 2,000 over 50s,  67% said
they believed that love gets stronger as you get older.
Before you have a sudden attack of FOMO (Fear Of Missing  Out),
it appears it takes two to tango and there's lots you can  still do to
keep that fire burning — even if it's smouldering, rather than blazing.
The researchers say they delved into the intricacies of a successful
relationship to unearth the most common responses to the question
'what is love?'
In the final analysis, says Richard Drew, CEO of
RetirementMove.co.uk  who commissioned the research:
"What the data reveals is that the warmest bonds and most valued
memories aren't necessarily always the big standout things like
exciting holidays or calendar moments, but actually in the living
and enjoying of one another day to day.
Building a home together proved a central concept to long-lasting
love and shows that so much of the way we think about love,
comes from that sense of feeling at home and belonging to a place."
While only 8% agreed that love was "getting jewelry and nice
presents" a whopping 60% defined it as building that home together.
In fact two thirds said that the simplicity of their shared times
at home overruled memories around big moments like holidays
and birthdays.
It would appear that it is the troughs — those ordinary shared
times, rather than the peaks of brief excitement, that matter most,
when you review what successful partnership is, after age 50.
That would undoubtedly be the case with nearly a quarter of those
retired, who said the best thing about not having to work, was
getting to spend quality time with the person they loved.
Remaining friends in marriage was one of the key pieces of advice
given by more than 1,000 older Americans who were interviewed
about life and love by Karl Pillemer, a New York-based university
professor.
Those he spoke to those who had been married, or in a long term
partnership, for 30, 40, 50 or more years and he shared their
wisdom in his book 30 Lessons for Living: Tried and True
Advice from the Wisest Americans.
"When asked the question: 'What's the secret to a long, happy
marriage such as yours?' a common answer from people in long
marriages was: 'I married my best friend'," he says.
"Similarly, from those whose marriages did not succeed, I often
heard: 'Well, we were good at love, but we never learned how to
be friends'."
In the British research it may be telling that 40% said they love
going for a long walk with their spouse and that the three best
things about being in love was happiness, having a true companion,
and feeling cared for.
While happiness is too complex to break down, the other two
rewards are clearly linked to shared experience and togetherness.
It's no surprise then that 56% said they defined love as missing
their partner when they were away.
Meanwhile, the benefits of living happy ever after, extend further
to just cosying up together on the couch at home.
Researchers continually tout the positive effects marriage has on
our health as we age, including a lower chance of cardiovascular
disease.
Harvard University researchers, for instance, found married
people were much less likely than singles to die of cancer.
However, it's not always that rosy in the garden.
The health benefits of marriage can be severely diminished if
the relationship isn't solid.
Sociologists at Michigan State University who studied
participants aged between 57 and 85 said the effects of a bad
marriage — particularly when one partner was critical or
demanding of the other — increased their chances of heart disease.
Professor Ted Dinan, head of the Department of Psychiatry at
UCC, says that living in an unhappy marriage also radically
increases the rate of depression in middle aged people,
particularly in women.
Meanwhile, researchers from the University of Georgia found
that a predictor of wedded bliss was simply gratitude; when
spouses feel valued and acknowledged, it directly influences
how they feel about their marriage and how committed they are
to it.
So it would seem that those who valued the friendship of their
partners in the British survey, are on the right track.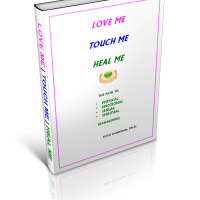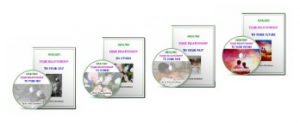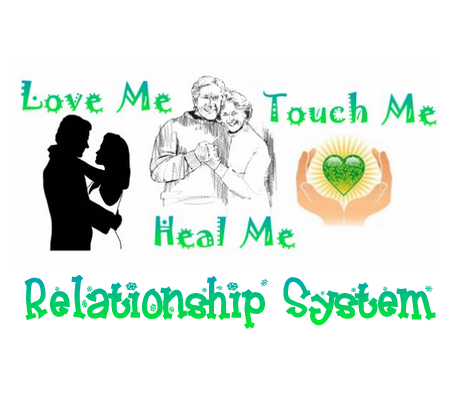 Warmly,