For older adults suffering from malnutrition – help is available!
Being a parent is a full time job and that job, when done well, lasts
for a lifetime.  That is, the parenting continues as long as the
parents are healthy physically and vibrant mentally.  However,
the aging process can bring both physical and mental decline.
It has been revealed that too many older adults are not doing
what they need to do to maintain health.  Without proper
nutrition as people age, their bodies and minds will decline
more rapidly.  Following healthy guidelines of proper
nutrition can delay the inevitable aging process and keep
older adults functioning at a high level indefinitely.
More older adults are suffering
from malnutrition.
What could be done
to combat it? (care homes)
Guest Post by Alfred Stallion
When the body doesn't assimilate the right amount of vitamins and
nutrients from food, malnutrition kicks in. Proper nutrition is
fundamental in older adults. As the body ages, it's very important
that you include healthy protein and fats, carbs and other nutrients
to strengthen it and prevent the onset of common chronic diseases
In seniors, such as arthritis, osteoporosis, heart conditions, and more.
Why should older adults adhere to a nutrient-rich diet?
Essential nutrients are fundamental because they help keep the
body healthy and strong. They also play a key role in tissue repair,
process regulations, and muscle growth. Malnutrition is extremely
common among older adults in the US. Nearly 3.7 million seniors
in the US are malnourished. This means that proper nutrition
matters a lot. Seniors are predisposed to a wealth of diseases and
health conditions that are age-related – heart disease, dementia,
diabetes, osteoporosis, arthritis, and more.
When the body doesn't get enough vitamins and minerals from
food sources, malnutrition may kick in. Loss of appetite becomes
common, which in time may lead to severe weight loss. Some older
adults have diet restrictions. As their caregiver, you must find a
way to compensate the nutrient deficiency. In some cases, it's not
necessarily a matter of food restriction, but a matter of ability to
chew and swallow the food. Certain medication is appetite
suppressants that might affect a senior's taste and smell abilities.
Spot the signals ahead of time, and take measures. Don't wait until
it's too late to do something for your loved one.
Depression, a main cause for malnutrition in older adults
Some older adults are too depressed to eat. They don't have an
appetite, or in some cases, they may completely forget to eat. And
even when they do, their diet doesn't include nutrient-rich food
varieties. In time, the habit triggers malnutrition, which can do
irreparable damage to their bodies.
If you notice that mom doesn't want to eat anymore, it's very
important that you have a conversation. Do not put pressure on
them and take things one step at the time. Take them to the
doctor's office and compel them to get a full blood test exam.
This way, a professional will know what supplements to prescribe
you to increase their appetite.
Malnutrition is a severe condition with serious side-effects
As mom and dad reach retirement, they may not want to eat anymore.
Losing their closest friends, and living alone triggers depression. In
time, they might feel that their own life is slowly coming to an end.
Common signs of malnutrition are dizziness, the inability to move
around the house, forgetfulness, and more. If you don't do anything,
malnutrition can trigger other health concerns, including insomnia,
arthritis, brittle bones, and low self-esteem.
Craft a daily eating plan, and spend as much as possible with your
aging parent. Include foods that are nutrient-rich: fruits & vegetables,
lean meat, dairy products are all extremely important. Also, don't
forget about hydration. Older adults may not feel thirst, but this
doesn't mean they're not thirsty. The body needs water to stay
energized, not to mention that one's digestion is directly linked
to the amount of water they drink daily. If you can't convince them
drink 2l of water per day, mix things up – lemonade, watermelon,
shakes and smoothies are alternatives you might want to take into
account.
Key steps to consider when looking after
an aging parent suffering from malnutrition:
Have a conversation about the importance of a healthy diet.
Cook healthy, delicious meals every day. Diversification is key.
Healthy snacks are a key piece of the puzzle
Supplements. Don't buy supplements at random and consults
with a doctor before giving anything to your aging parent.
Malnutrition can be successfully combated in older adults. The
best thing that you can do is teach your older parent that nutrients
are vital to their wellbeing. Otherwise, they might end up in care
homes that don't exactly provide the level of comfort they're used
to at home. Be understanding with them, and don't put any pressure.
Have a talk and make the conversation light and easy to grasp. Be
their role model and they'll have a relaxing retirement feeling
fulfilled and healthy.
YOUR TURN
Please take a moment to share your thoughts and reactions in the
comment box below.
In the meantime ….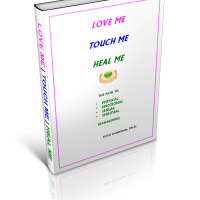 HEAL YOURSELF AND YOUR RELATIONSHIPS
HEALING THROUGH LOVE SEMINAR SERIES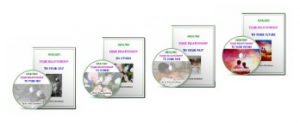 HEAL THROUGH LOVE AND TOUCH
LOVE TOUCH HEAL RELATIONSHIP SYSTEM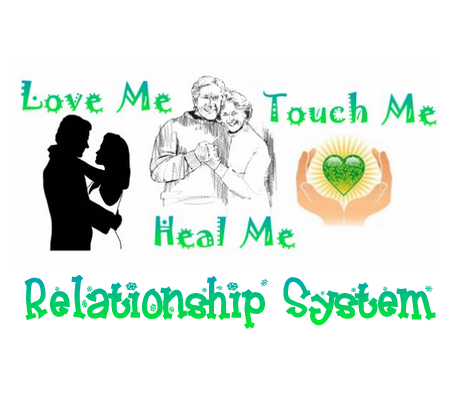 Warmly,