DR. ERICA'S BOOKS, EBOOKS, KINDLE

BOOK REVIEW
Goodstone, E. (2009). Love Me, Touch Me, Heal Me: Complete Book. Create Healing and Love Now Publishers. 516 pp. ISBN: 978-0-9824304-8-4
Resource Column, Somatic Psychotherapy Today: A USABP Magazine, Volume 1, Number 1, Summer 2011 Compiled and Edited by Jacqueline A. Carleton, PhD
In Love Me, Touch Me, Heal Me, body psychotherapist and former Research Chair of the USABP, Erica Goodstone teaches the importance of love and the process of turning one's awareness to the sensations and thoughts of the body in order to harness the powers of touch and body therapy to heal and revitalize the mind, body, and spirit. Goodstone argues that upon looking inwards towards one's thoughts, beliefs, attitudes, memories and dreams one can connect to the love inside of them and use that energy to heal and revitalize. The book is mainly focused towards clients and is set up in 4 sections, each consisting of 3 chapters that are complete unto themselves. The reader is encouraged to gather writing materials, arecording device, and a quiet place to read as they go through the exercises in the book and write and record their experiences and responses. Through the use of activities and questions, Goodstone guides the reader towards introspection and helps the reader become aware of the information and sensations coming from their body. The first section of the book deals with love and intimacy in oneself as well as in romantic relationships. The next section of the book deals with the importance of touch and sensation to the body, and explores the effects of body therapy. The third section of the book focuses on using love and touch to heal the body and mind, and explains how this is accomplished through Body Psychotherapy. The last section of the book explores the reader's personal sexuality and spirituality, and presents a process for healing in those domains. The book is also available in four separate tomes- Love Me…Please, Touch Me…Please, Heal Me…Please and Sexual and Spiritual Reawakening.
(Michael Klein, New York University)
This complete book is also available as 4 smaller books in the Love Me, Touch Me, Heal Me series. Each book will help you realize that you can find the solutions to most of your problems and concerns through self-reflection, self-acceptance and self-evaluation.
As you complete the exercises, you will literally begin to heal your cellular memories, create new brain patterns and remove lifelong blocks to intimate joyful relating. You may turn to professionals for guidance and support, but with this book you will begin to more fully trust your own inner knowing about what is truly best for your growth and healing.
Love Me, Touch Me, Heal Me is meant to be a coming out party, coming out of hiding, bringing your total self into the light for examination, acceptance, and readiness to share your true self openly and intimately with others.
A sensual and poignant romantic love story that takes the reader from America to a beautiful Greek island, to Switzerland, to Viet Nam, to Sweden and back to America. The story has many surprising twists and turns as the characters gradually learn to let go of the past and create love now. The overriding message is: "Where there is love there is a way."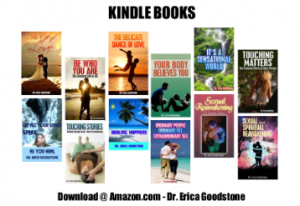 The Love Me, touch Me, Heal Me book series has been made available as smaller Kindle and Smashwords books for quick and easy reading.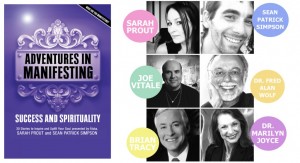 Are YOU Ready to Manifest Your Dreams and Reawaken Love in Your Life?
Read my chapter, "Reawakening Love", and you will know that through love anything and everything is possible.  I believe Where There Is Love There IS A Way.
Read each chapter and contemplate the changes you can instantly make in your life.
This easy to read, powerful little book, contains nuggets of wisdom from some of the most respected thought leaders around the world. Two people who appeared in the movie The Secret, Dr. Free Alan Wolf and Dr. Joe Vitale, along with best selling author Marilyn Joyce, prominent motivational speaker Brian Tracy, 20 authors from around the globe, and myself, have written a book of collected wisdom. Read each chapter and contemplate the changes you can instantly make in your life. Read my chapter, Reawakening Love, and you will know that through love anything and everything is possible.
Rubenfeld Synergists and their clients reveal the incredibly transformational effect of receiving gentle, respectful and caring touch while observing and listening to the body's messages. Each chapter is a poignant story of personal and intimate delving into fears, longings, disappointments, dreams and life experiences. In each chapter we witness the unfolding drama of truth breaking through illusion, allowing healing to occur.
JOIN OUR HEALTHY LIVING Private Facebook Group
Dr. Erica Goodstone
LMHC, LMT and Former Professor of Health and Physical Education
Love Mentor and Relationship Healer
Where There Is Love There IS A Way
DrEricaGoodstone.com